07-10-2011
Published:
Insight Horse Assisted Development sponsors veterinary care for rescue horse Ossy
In April 2011 our friends at Aventura Ecuestre, Tarifa, rescued Ossy. Ossy had fallen into a cattle grid and broken his left hind leg. His owner had freed him but left him in the campo to fend for himself. No care, treatment or feed was provided.
Ossy was dehydrated and malnourished and would surely have died had Stable Manager Caro and the Aventura Ecuestre team not rescued him and brought him to the stables where 24 hour care could be given. Caro and the team moved Ossy to Aventura Ecuestre where he received emergency treatment and was tended round the clock by the team.
Insight Horse Assisted Development contributed €400 towards veterinary and medicinal costs incurred. Ossy is making a sound recovery and although he can never be worked or ridden again, there is no reason he will not enjoy a long and peaceful life thanks to the efforts of all involved.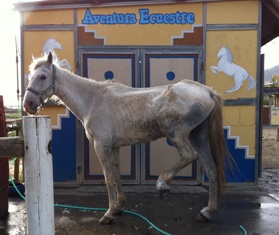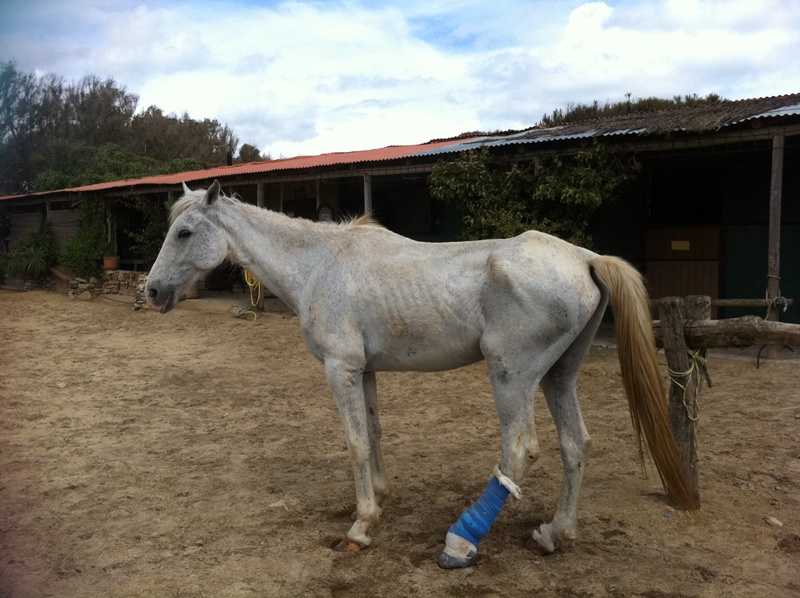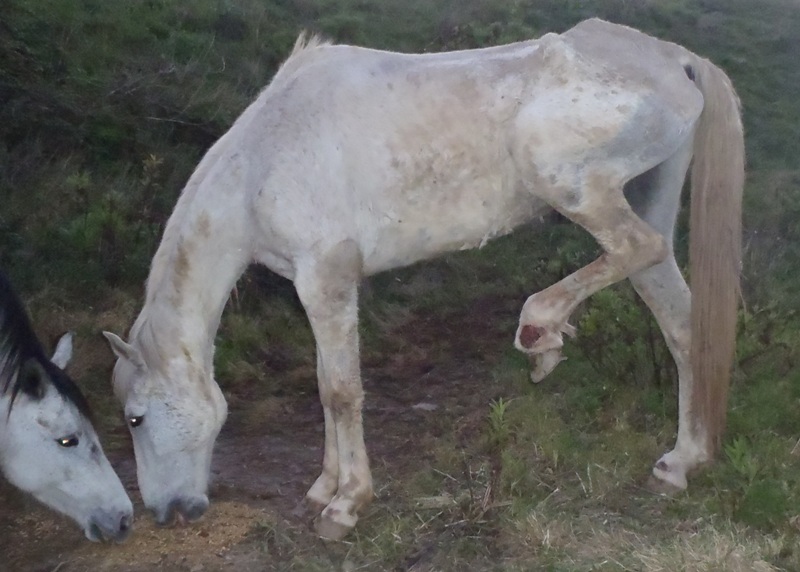 Ossy has proved to be quite a character and has become a member of the 'stable family'. Ossy looks set to remain at Aventura Ecuestre for some time especially as he is allowed 'self service' at the haystack! He now pretends he cannot walk at all until someone forgets to rope off the Haystack, then he displays quite a turn of speed!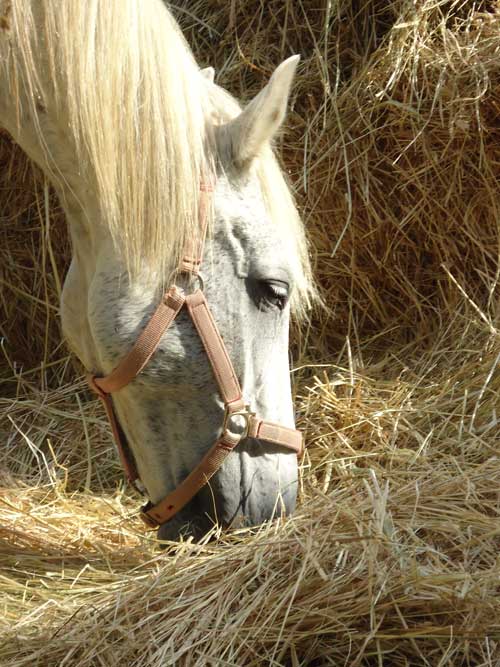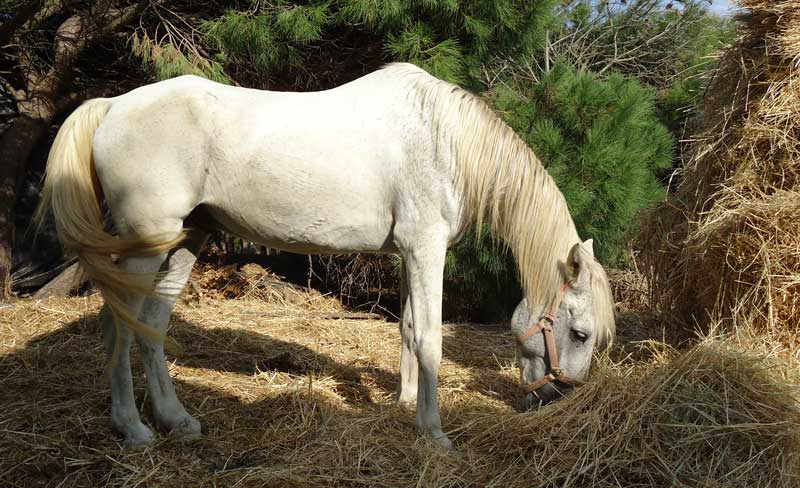 It's great to see Ossy well on the road to recovery, look how well he looks now!
Our friends at Aventura Ecuestre are committed to animal welfare and regularly rescue or assist in the treatment of abandoned animals and we at Insight Horse Assisted Development are proud to assist when we can.
< Back